According to research, approximately 250 million people visit the world's top 100 museums and galleries annually. The majority of these visitors are tourists, and with good reason — these cultural hubs illustrate a city's zeitgeist, culture, and history. They provide a glimpse into our past and shed light on the city we're in.
Most of us are aware that one must visit the Louvre and the Uffizi when in Paris and Florence, respectively. However, there is currently a museum or gallery for every kind of cultural interest. These are some of the most interesting and unique museums and galleries in the world. They range from modern wine museums, where you can have a great drink, to modern art galleries, where the strange and wonderful meet.
Museo Nacional Centro de Arte Reina Sofía, Madrid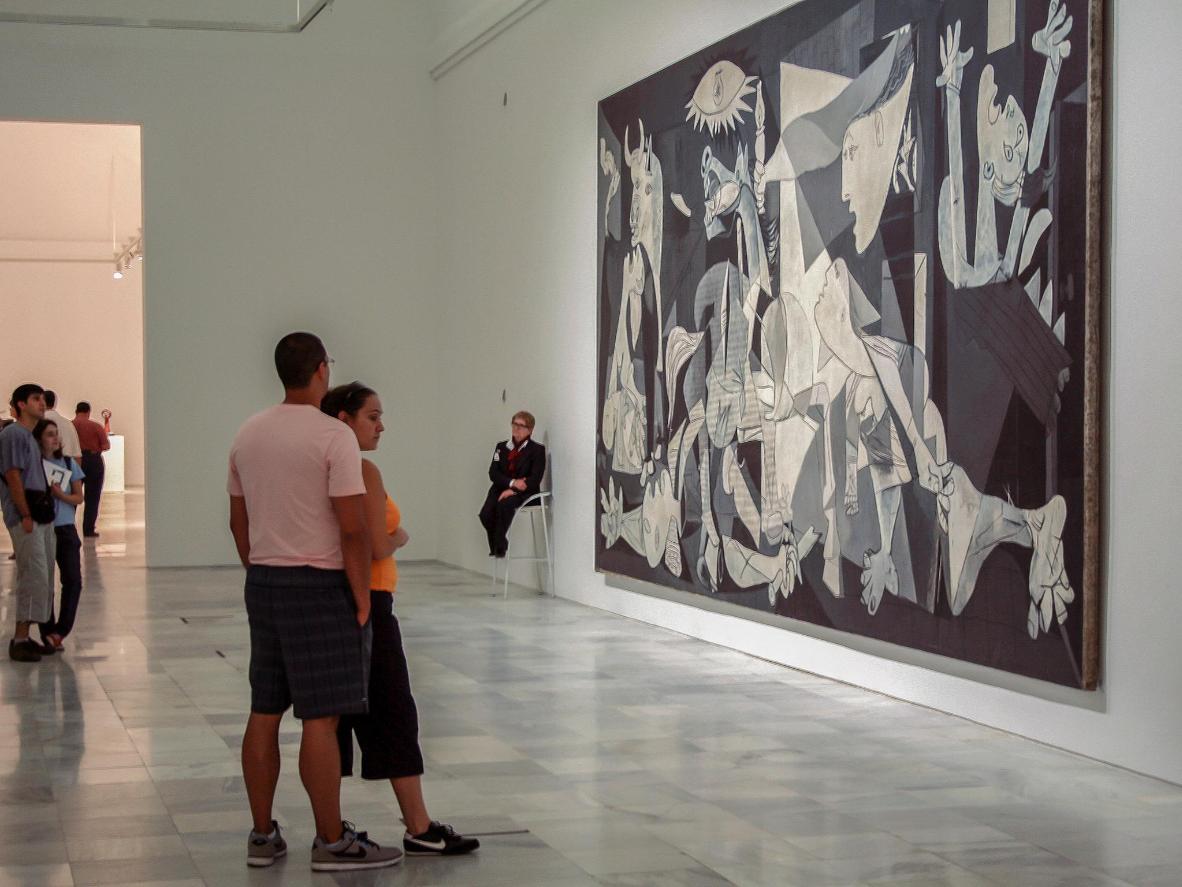 The Reina Sofía is home to Picasso's Guernica
The
Museo Nacional Centro de Arte Reina Sofa
, along with the Museo Del Prado and the Thyssen-Bornemisza Museum, completes Madrid's famed Golden Triangle of Art. This modern art museum is in a building that used to be a hospital. It has a beautiful collection of works by 20th-century Spanish artists like Pablo Picasso and Joan Miró.
Picasso's Guernica, which depicts the destruction of the Basque village of Guernica by Hitler's air forces, is unquestionably the museum's crown jewel. This monumental black-and-white artwork is one of the most potent anti-war works ever created.
The remainder of the museum's collection is equally impressive. Explore chambers containing works by Surrealist maestro Salvador Dal that will test your imagination and meet face-to-face with the major opuses of the avant-garde. The café of the luxurious Hotel Paseo del Arte overlooks the Reina Sofa.
The National Gallery, London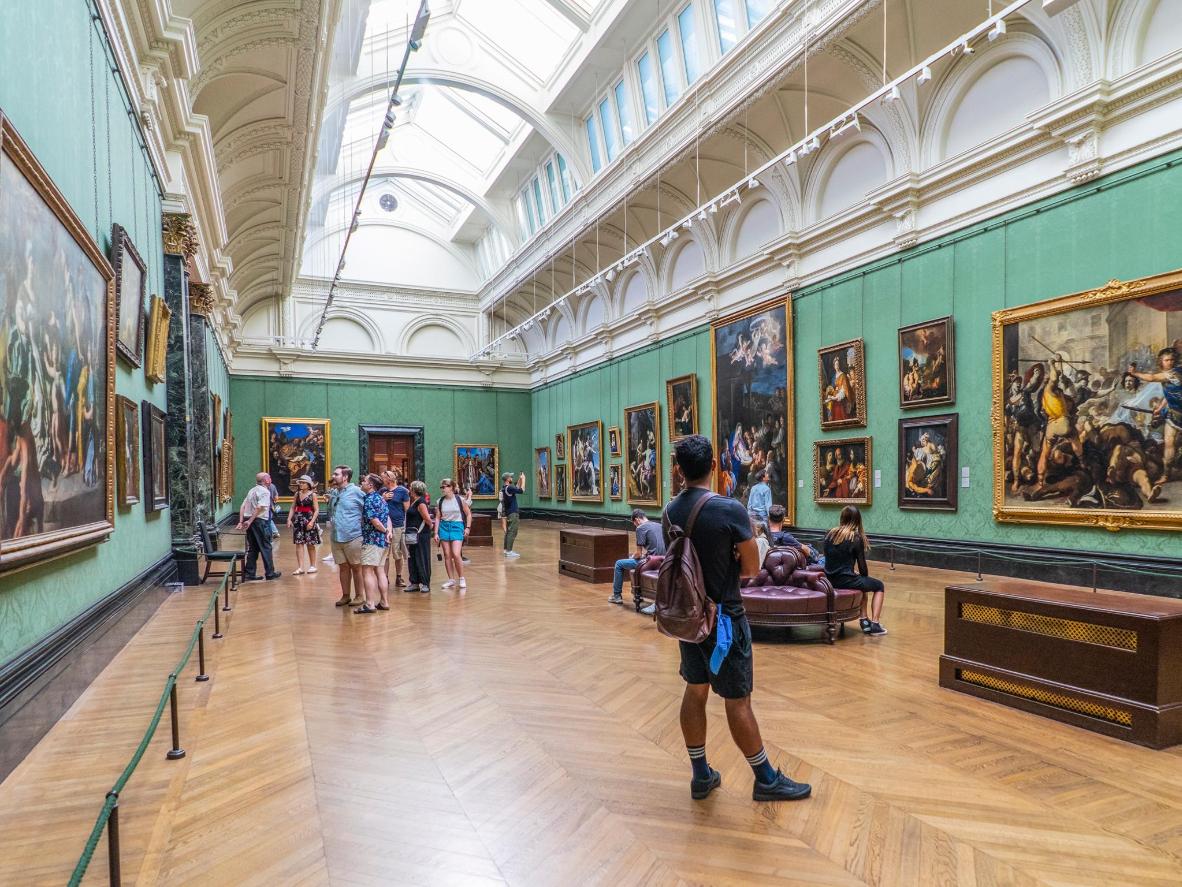 Fans of art will love the museum's huge collection of paintings and sculptures from more than 700 years ago.
Over 2,300 paintings are on display, including Van Eyck's Arnolfini Portrait, Turner's The Fighting Temeraire, and Vermeer's Lady Standing at a Virginal. It is also one of the few spots in the world where you can view Van Gogh's Sunflowers, which he painted during his troubled final years in the southern French city of Arles.
From the Impressionists to the contemporary masters, a vast assortment of artworks from many artistic eras are displayed here. And every single space will be aesthetically pleasing. Fortunately, the National Gallery provides daily guided tours of the museum's attractions for those who have difficulty distinguishing between Manet and Monet. The gallery's exceptional position in Trafalgar Square places London within easy reach. The Londoner features an indoor pool and contemporary accommodations.
La Cité du Vin, Bordeaux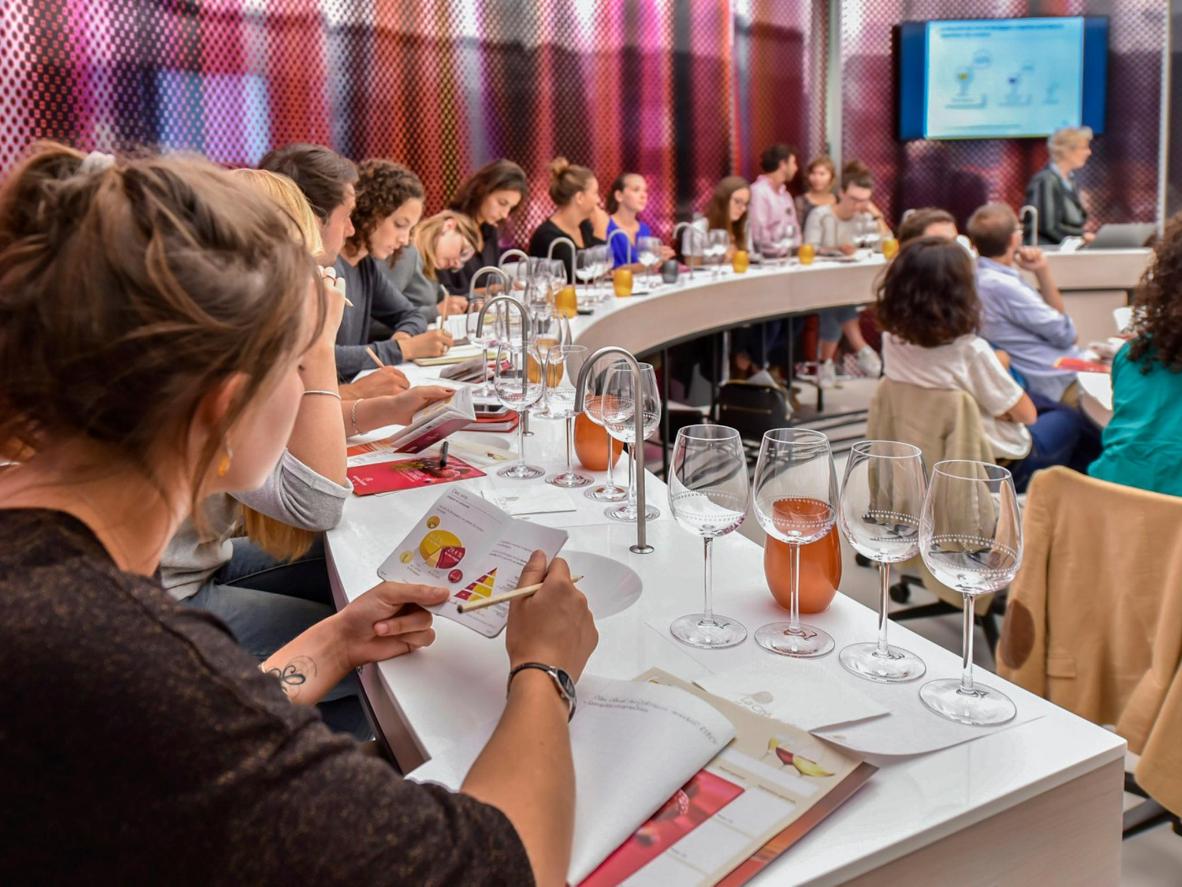 Explore the cutting-edge
La Cité du Vin
to hone your appreciation for French culture.
The decanter-shaped wine museum in Bordeaux is a work of beauty in and of itself, so you may have high expectations for what's within. This eight-story monument to wine reveals our infatuation with the beverage and how it was created out of necessity thousands of years ago, when there were few reliable supplies of drinking water. Surprisingly, the culture of making wine quickly spread from the highlands of the Caucasus all the way across the Mediterranean to Western Europe and beyond.
If it doesn't spark debate, learning about the "wine families" certainly will. These are some of the most famous winemaking families in Europe. They have made a lot of money and earned a place in history that deserves a toast.
Once you have a solid foundation of knowledge, you can apply it in one of the museum's tasting rooms or in the wine shop with more than 800 varieties. On the top floor of the museum, there are 360-degree views of the city and the river Garonne. You may even be able to see the vineyard-covered hills of Saint-Émilion, which is easily accessible by automobile, from this vantage point. The Hotel des Quinconces is a charming hotel in Bordeaux that lets guests rent bikes so they can go straight to the museum. It is a favourite among guests.
Biomuseo, Panama City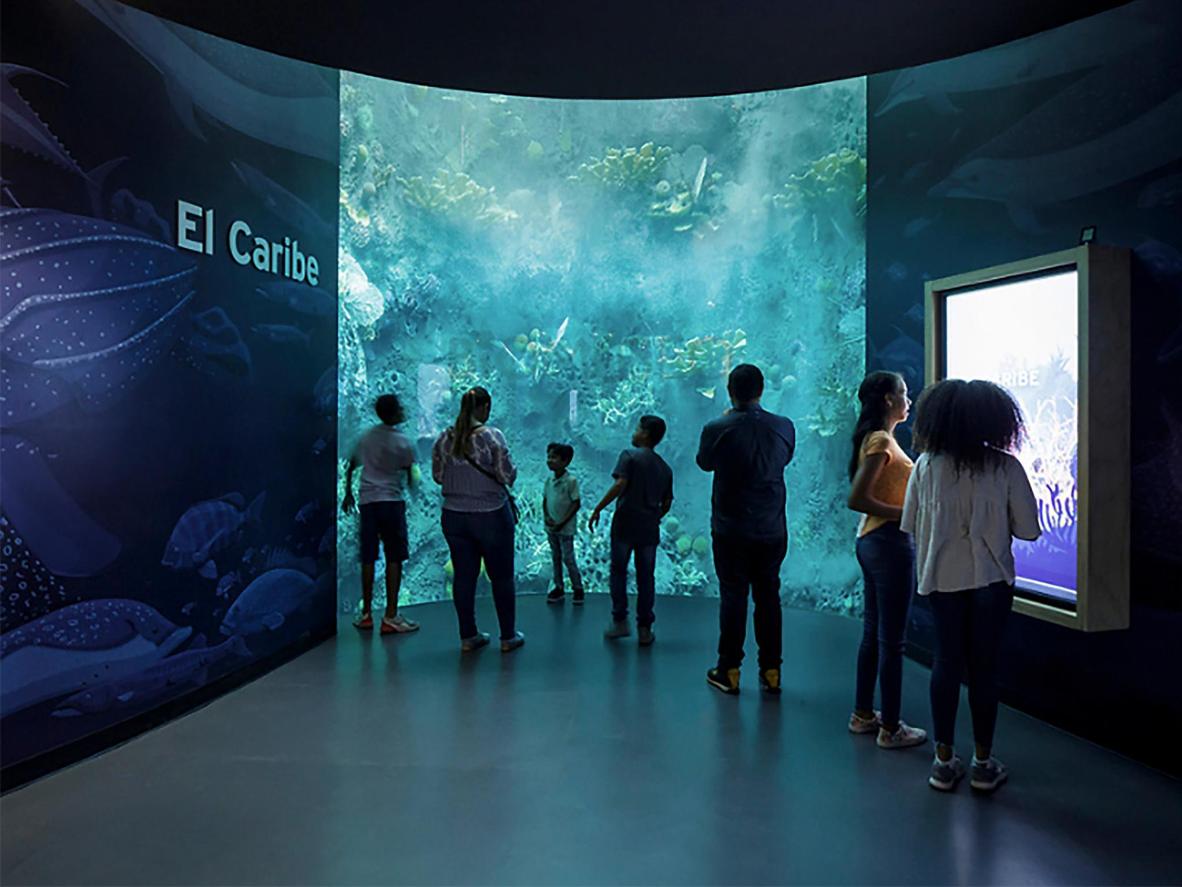 Designed by architect Frank Gehry, Biomuseum frames nature as the artwork
From the exterior,
Biomuseo
may appear to be a jumbled, meaningless tangle of colours, but the famous architect Frank Gehry rarely designs anything without intent. This 4,000-square-meter museum is on a peninsula in Panama City that used to be a US military base. It tells the story of the country's rich and relatively recent ecological and geological history.
Instead of art-filled rooms, guests will be immersed in lush gardens that extend into breezy outdoor areas. Explore eight gardens, ranging from the Garden of Survival to the Garden of Evolution, to learn about the significance of biodiversity and the intricacy of Earth's various ecosystems. The museum presents nature as a valuable work of art, and science fans will feel at home here.
As we are forced to make more environmentally conscious decisions, museums such as Biomuseo play an increasingly vital role in educating us about the natural world. The Bristol Panama, a Registry Collection Hotel, is a green property that is 10 minutes from the Panama International Airport.
Museo Nazionale del Cinema, Turin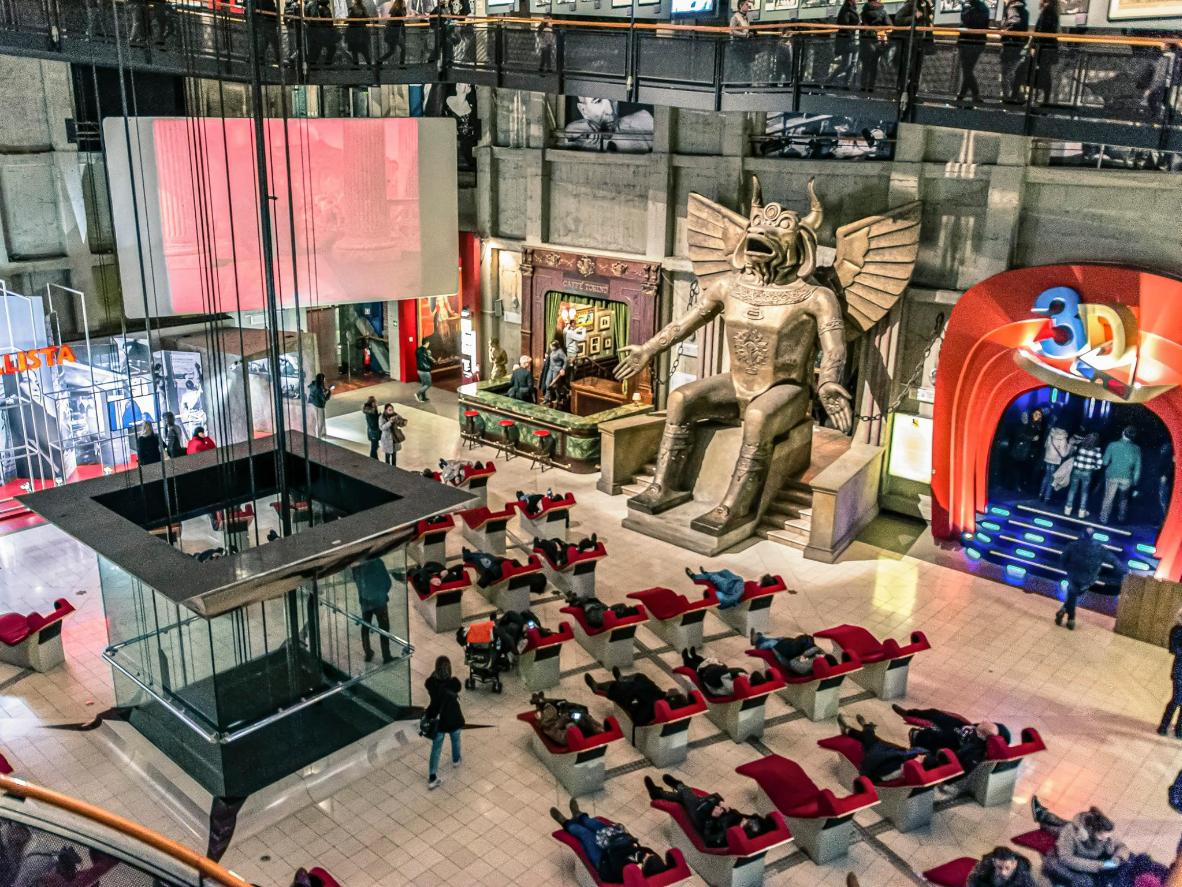 It's nirvana for cinema fans at the Museo Nazionale del Cinema.
Painting, sculpting, and other creative disciplines can be acquired tastes, but film is one of the art forms with the broadest appeal. The opulent Mole Antonelliana structure, which was previously a synagogue, towers over the historic city of Turin in Italy. It is now used by the
Museo Nazionale del Cinema
, which is a group that studies, research, and keeps track of movies, photos, and pictures.
The museum, which spans 3,200 square feet and five stories, is a homage to cinema and houses a variety of odd artefacts, including zoetrope film machines and cinema memorabilia. In addition to Marilyn Monroe's own jewelry, their collection has real props and costumes from The Empire Strikes Back, Jaws, and Aliens.
Each year, the museum conducts many film festivals, and accordingly, there is an on-site theatre that mimics the Golden Age of Hollywood. B&B Via Stampatori is a palazzo-style lodging filled with flowering wisteria and turn-of-the-century furnishings.