The turquoise-tinted Lake Louise, Canada
The quaint town of
Lake Louise
serves as the entrance to the magnificent Canadian Rockies. This hamlet on the banks of the Bow River in Banff National Park's immense woodland wilderness is named after one of the numerous local glacier lakes. The turquoise-colored water is surrounded by snow-covered hills and slope spruce trees, which make a natural stage for the beauty of the area.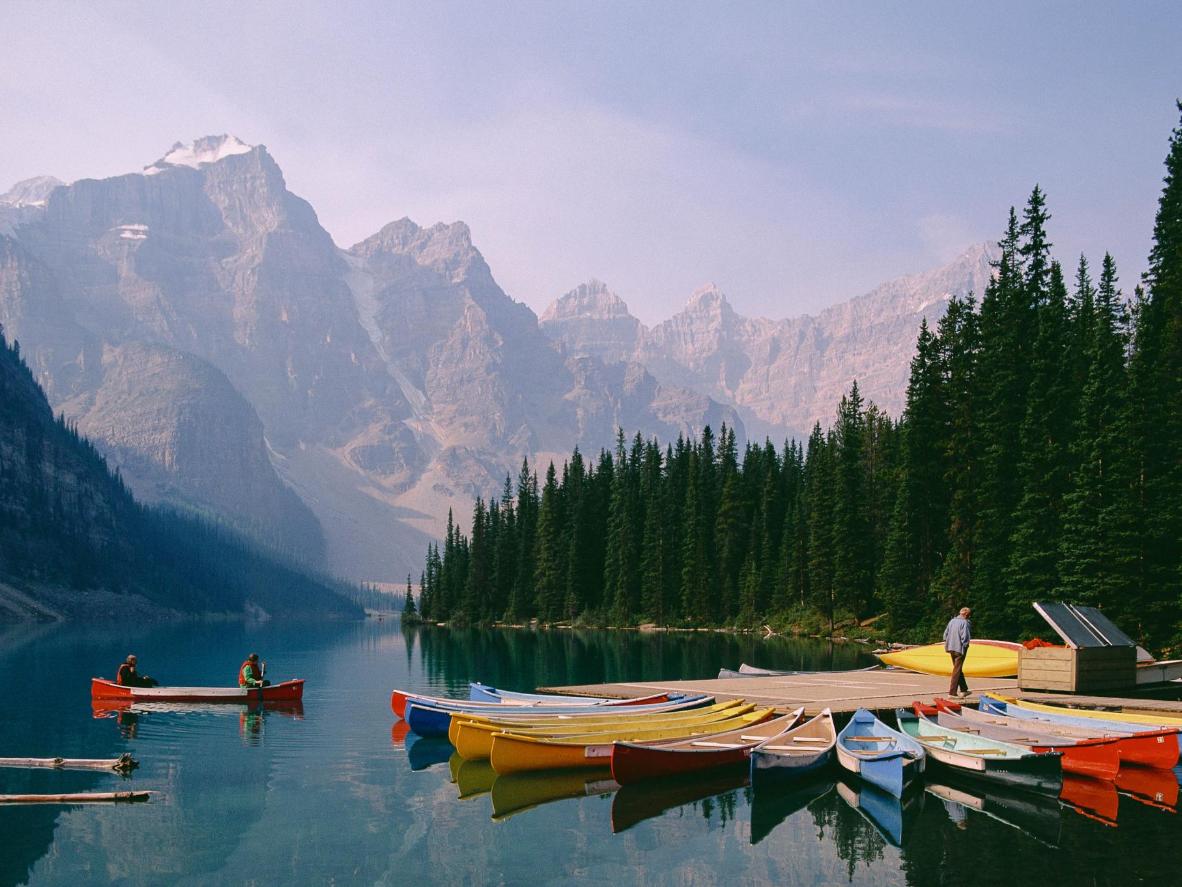 Canoeing on the lake
With over 1,600 kilometres of trails that offer breath-taking views,
Lake Louise
is the hiking capital of Canada. There are flat trails that loop around the pristine Moraine Lake, as well as trails with modest inclines that lead to Lake Agnes and its quaint teahouse. Those who choose the difficult Saddleback Pass are rewarded with breath-taking views of Mount Temple and Paradise Valley in widescreen.
The spectacular Valley of the Ten Peaks, a crisscrossing curtain of 3,000-meter-high peaks, will be the main attraction for photographers. Everyone travels to Lake Louise Ski Resort in the winter to snowboard, ski, and après-ski away the cold. There are many great places to stay in Lake Louise, from grand hotels to lodges to log cottages.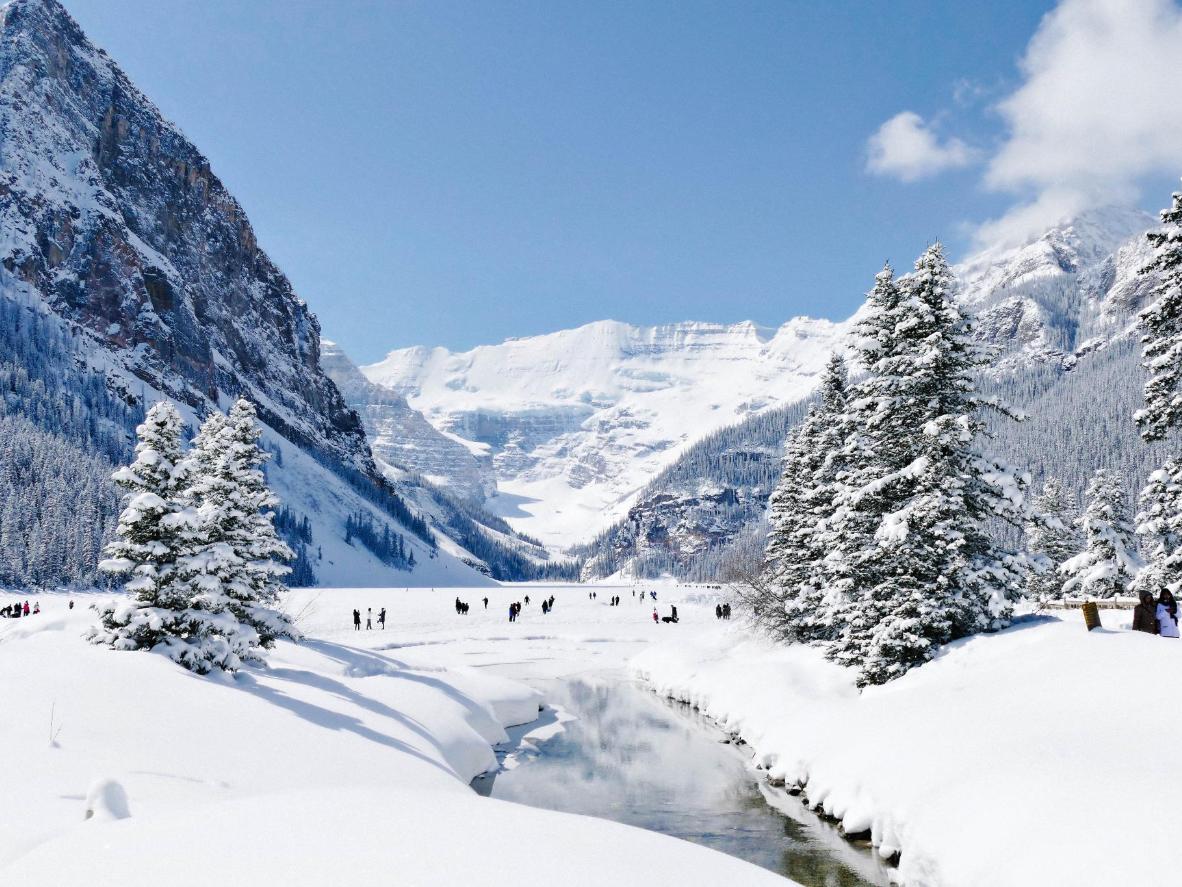 Lake Louise enjoys cool summers and snowy winters
Lake Louise
has temperate summers and snowy winters, with June to September and December to February being the busiest tourist months. You will find better deals if you book early or late in the season, and you will have more of the magnificent countryside to yourself.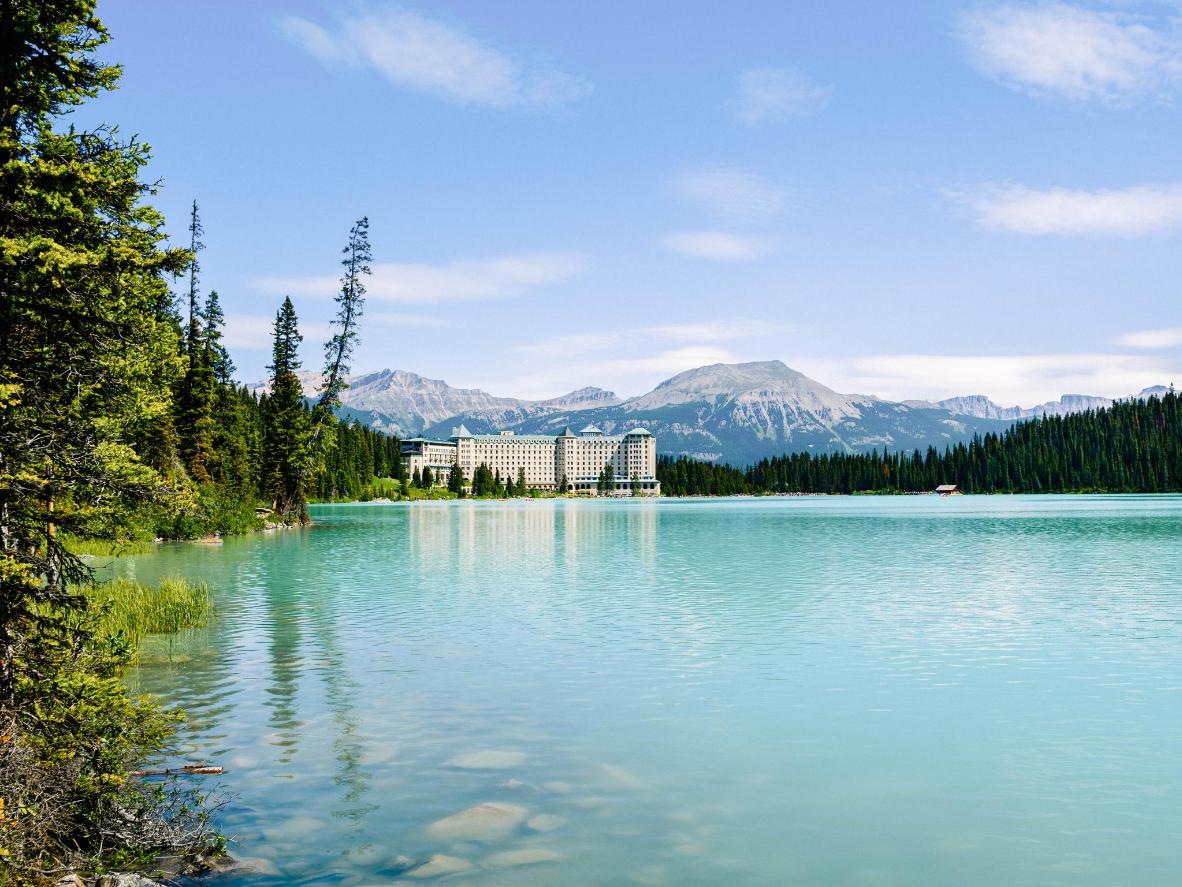 For a touch of opulence, the Fairmont Chateau is your best option. This opulent hotel has been pampering tourists since 1890 with spa services, gourmet dining, and luxurious suites overlooking Lake Louise. With guided walks, helicopter flights, and sleigh rides, the attentive concierge service makes your stay particularly special.
Moraine Lake Lodge, Lake Louise
You won't want to leave your suite at
Moraine Lake Lodge
, which features log-wood fireplaces, handcrafted furnishings, and spacious soaking tubs. Perhaps the lodge's free hiking and canoeing activities can rouse you from your luxury hibernation once the snow melts.
Baker Creek Mountain Resort, Lake Louise
Tucked away in the Bow Valley, this resort is ideal for a romantic winter getaway. Its gas-heated wooden chalets boast stone fireplaces and no TV, which means more time spent on the ice rink or in the sauna.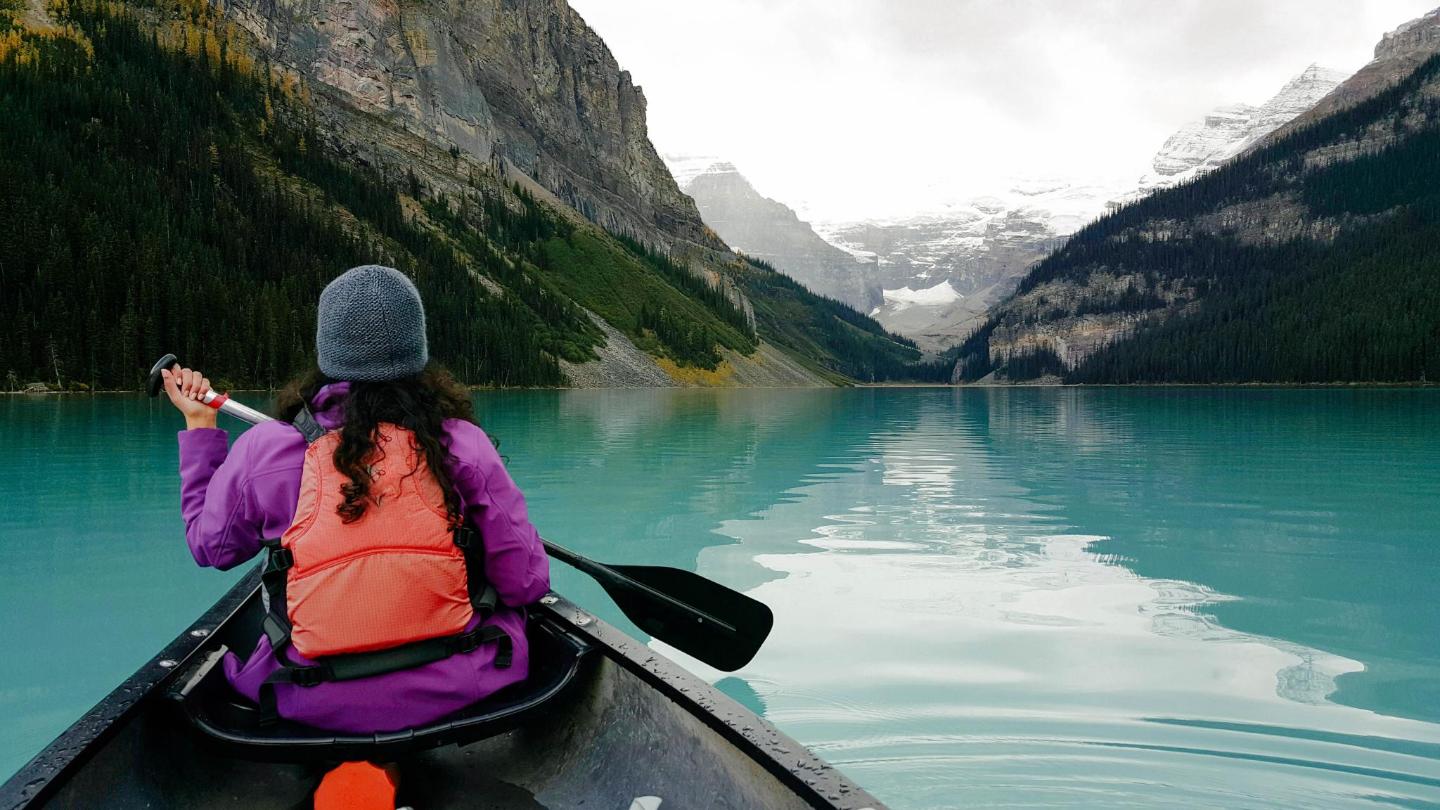 Calgary and Edmonton are the two most convenient international airports for international arrivals. There are direct flights from London, Paris, Amsterdam, and Frankfurt, among other important European cities. There are also direct flights from the majority of major US airports.
The journey itself is half the joy, right? There are airport shuttle buses and a few (extremely restricted) train routes. If you want to
rent a car
, the drive from Calgary is two hours, while the drive from Edmonton is five hours.
If your native country has a different plug type and/or standard voltage, be careful to convert your currency to Canadian dollars and stock up on adaptors. Canada uses type A and B plugs, which have two parallel flat prongs with or without a grounding prong and a standard voltage of 110 volts.