Once again, it's time to

drive

or

fly

to your next big Summer vacation. And if you're eager to make a big splash with your family vacation, we've identified five of the country's (

United State

s) best, largest, and most hospitable waterparks.
Noah's Ark, Wisconsin Dells, WI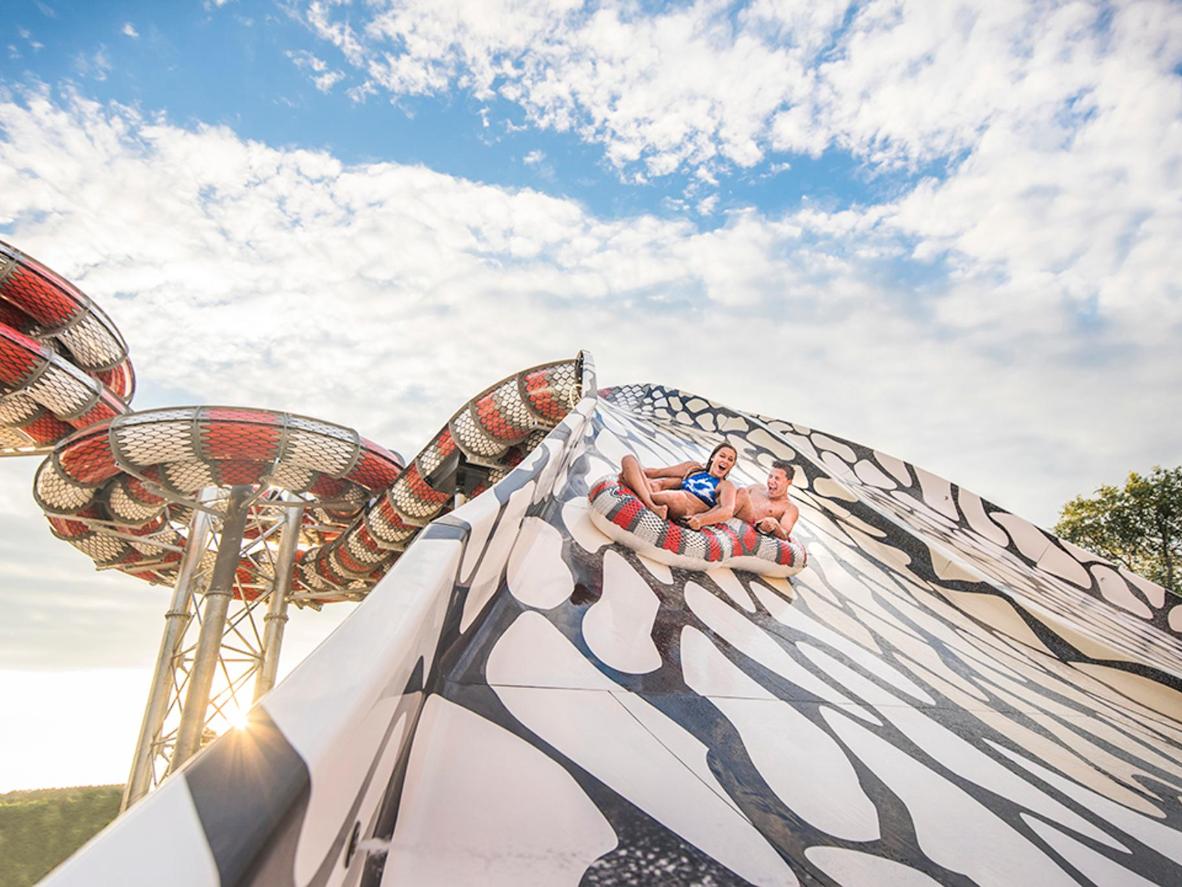 At the country's largest waterpark, the world's largest King Cobra rollercoaster, Black Anaconda, offers thrill-seekers a run for their money.
Noah's Ark features 70 acres of rides and slides, making it the largest waterpark in the United States. This gigantic waterpark, which stands out even in the Waterpark Capital of the World® – Wisconsin Dells, features everything from a 4-D "Dive-in" movie theatre to a looping waterslide. Thrill-seekers will enjoy the Black Anaconda, awarded America's Most Thrilling Water Coaster, while families will appreciate Noah's Ark's commitment to aquatic safety, which has been recognized year since 1995. Allow the fun to continue beyond Noah's Ark.

Grand Marquis Waterpark Hotel & Suites

is located less than two kilometres down the road. With more outdoor and indoor pools to select from, this Wisconsin Dells resort will never run out of possibilities to create lasting memories.
Kalahari Resort Pocono, Poconos Mountains, PA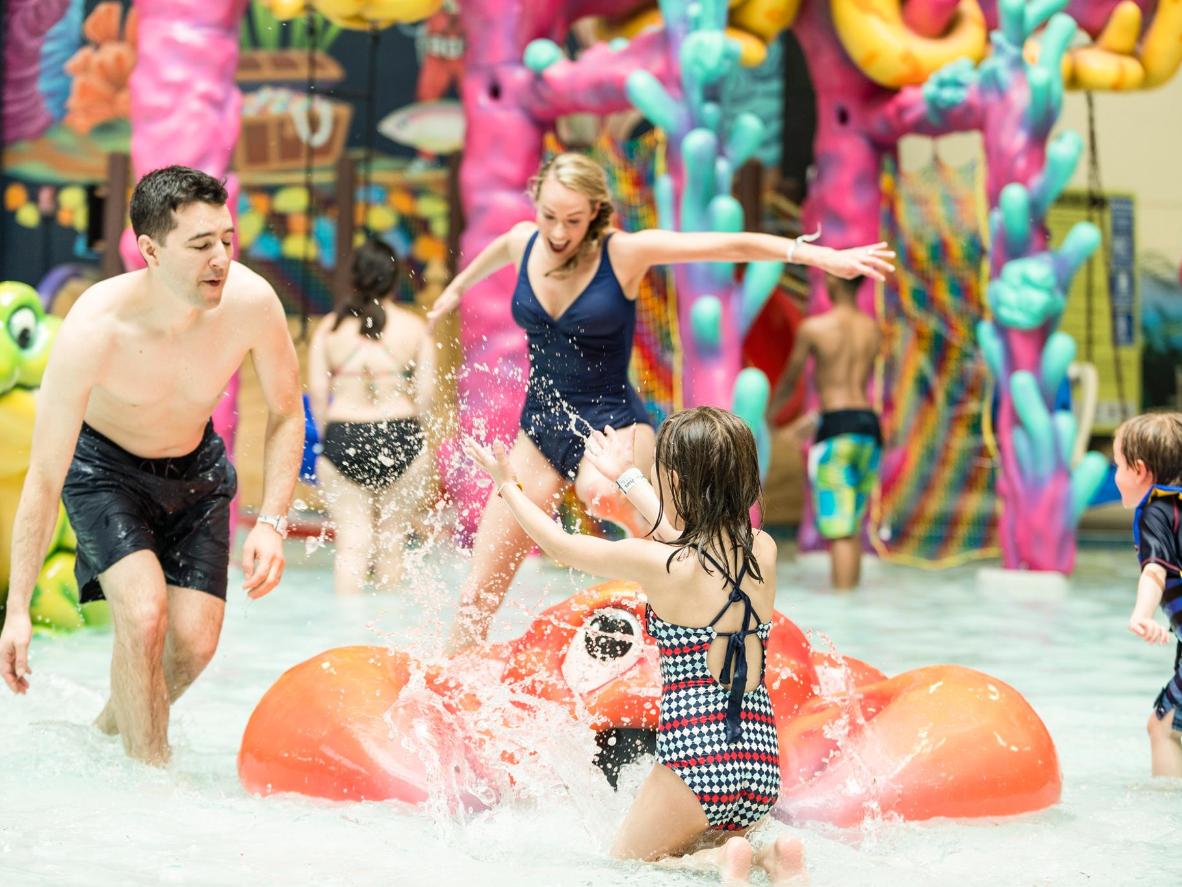 At the nation's largest indoor waterpark, it's always summer.
The Kalahari Resort Pocono indoor waterpark, which is kept at 84° for 364 days a year, is the ideal place to escape the rain, snow, or everything in between. This resort, which is the largest indoor waterpark in the United States, offers much more than just water slides. Explore the world in a new manner with underwater virtual reality, or unwind at the spa following an action-packed day. This waterpark, located near excellent hiking in the Poconos Mountains, is ideal for anyone who does not want to choose between roughing it and resorting.

Mountain Springs Lake Resort

is the best spot to stay if you want to reconnect with nature following your waterpark excursion. Its cosy cabin vibe combined with the breathtaking vistas of the Poconos will ensure a relaxed evening. Alternatively, if the children are still brimming with vitality, take advantage of the on-site beach and hiking trails during the summer months, or hit the ski slopes during the winter.
Aquatica, Orlando, Florida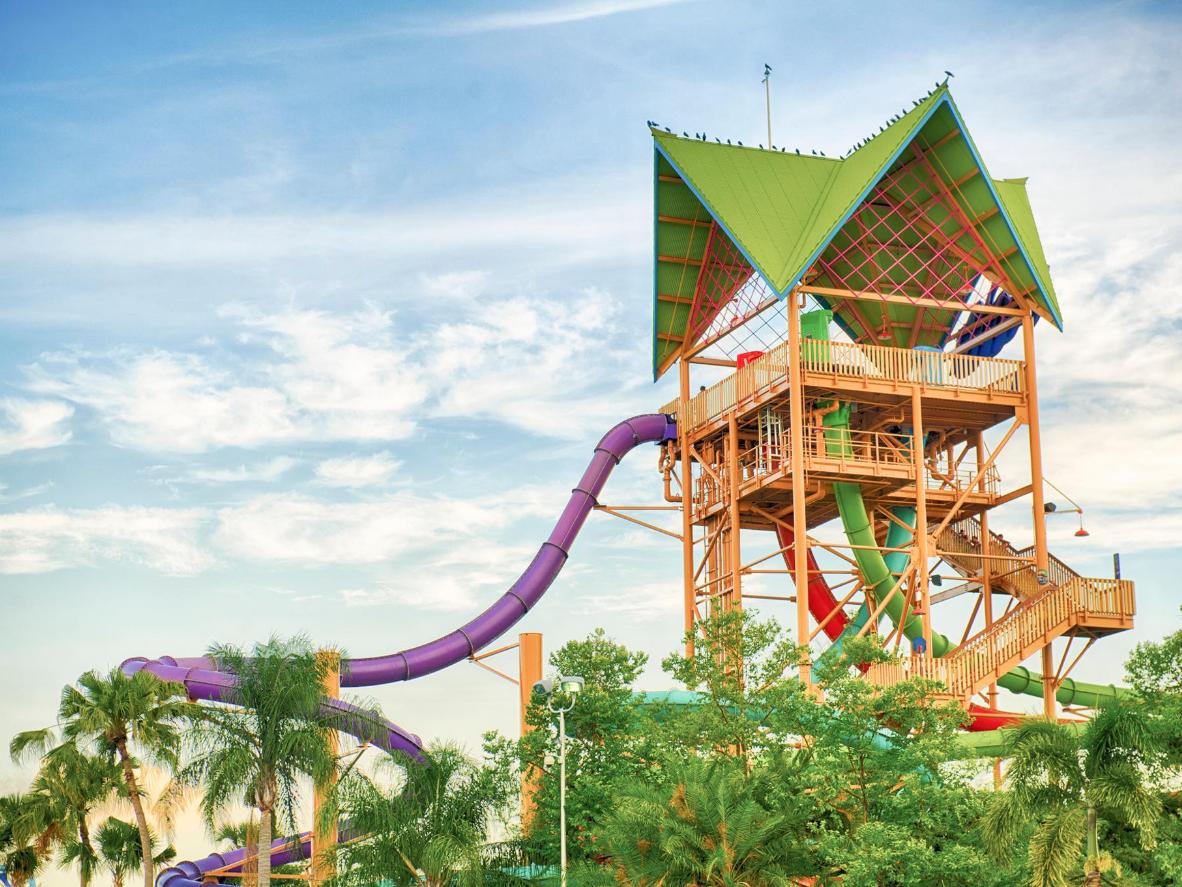 At this special needs-friendly waterpark, there is something for everyone.
If you're travelling to Orlando, you're undoubtedly already on the lookout for family entertainment. When the Florida heat becomes unbearable, swap the sun for some waves at Aquatica. Zoom past dolphins on underwater slides, choose your own level of adrenaline at two distinct wave pools, or simply rest in a private cabana. Aquatica is a certified autistic center that offers a ride accessibility program, low sensory sections, silent rooms, and specialist personnel trained to assist all children, including those with special needs. Relax at Bluegreen

Vacations The Fountains Resort

after a day of fun in the sun. This resort, located within an eight-minute drive from Aquatica, features stunning lake views, soothing amenities, and a variety of suite options, including an in-room kitchenette.

Schlitterbahn New Braunfels, New Braunfels, TX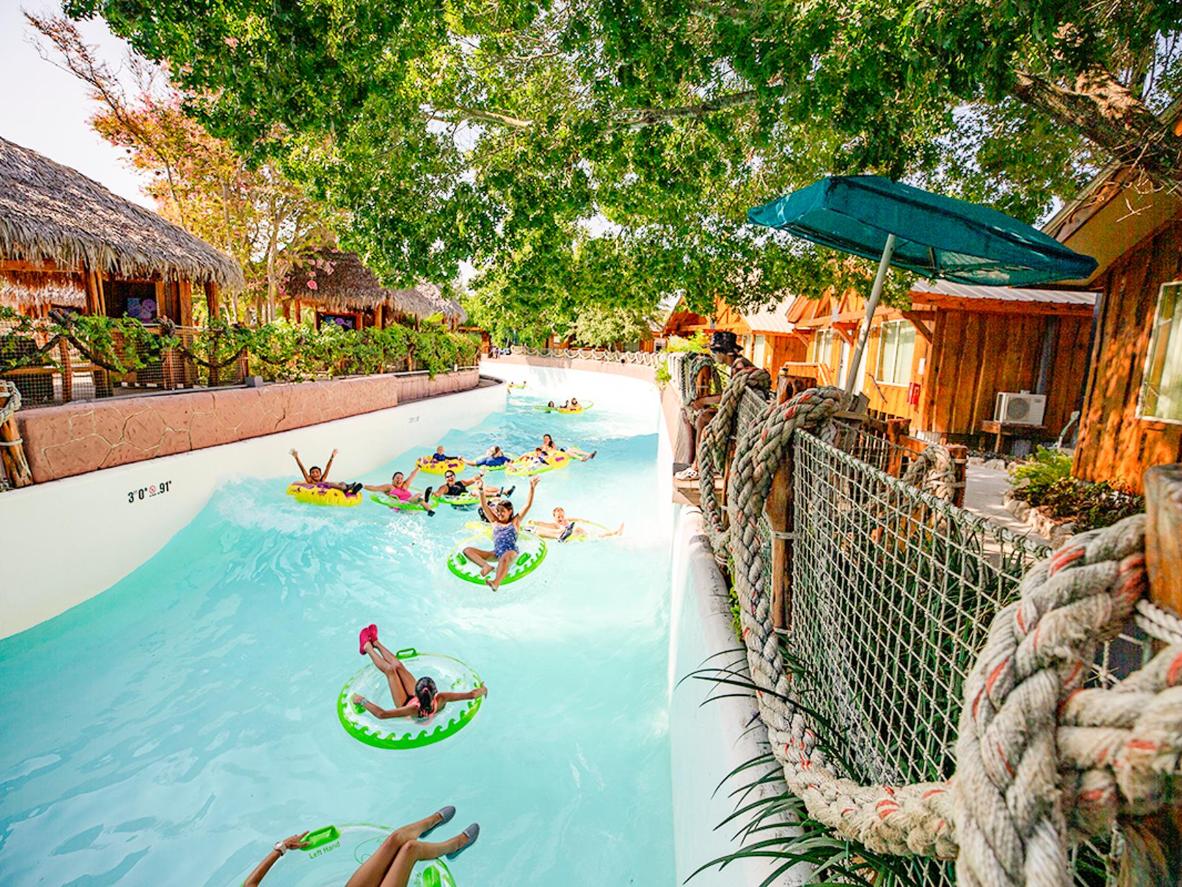 This German-inspired waterpark features the world's largest assortment of water rides.
Schlitterbahn New Braunfels features the world's greatest collection of water coasters, with 51 rides in all, but the international renown doesn't stop there. Amusement Today Magazine has awarded this Texas waterpark the finest water park in the world 22 times. Take a ride on a water coaster, a tube chute, or even a sky coaster – a combination of skydiving and hang gliding that allows customers to "fly" across the park. Stay at the

Country Inn & Suites by Radisson

for the ideal balance of cost, proximity, and quality. This hotel, located around 3 miles from Schlitterbahn, has a convenient location beside the Comal River and all the facilities you expect without breaking the bank.

Water World, Federal Heights, Colorado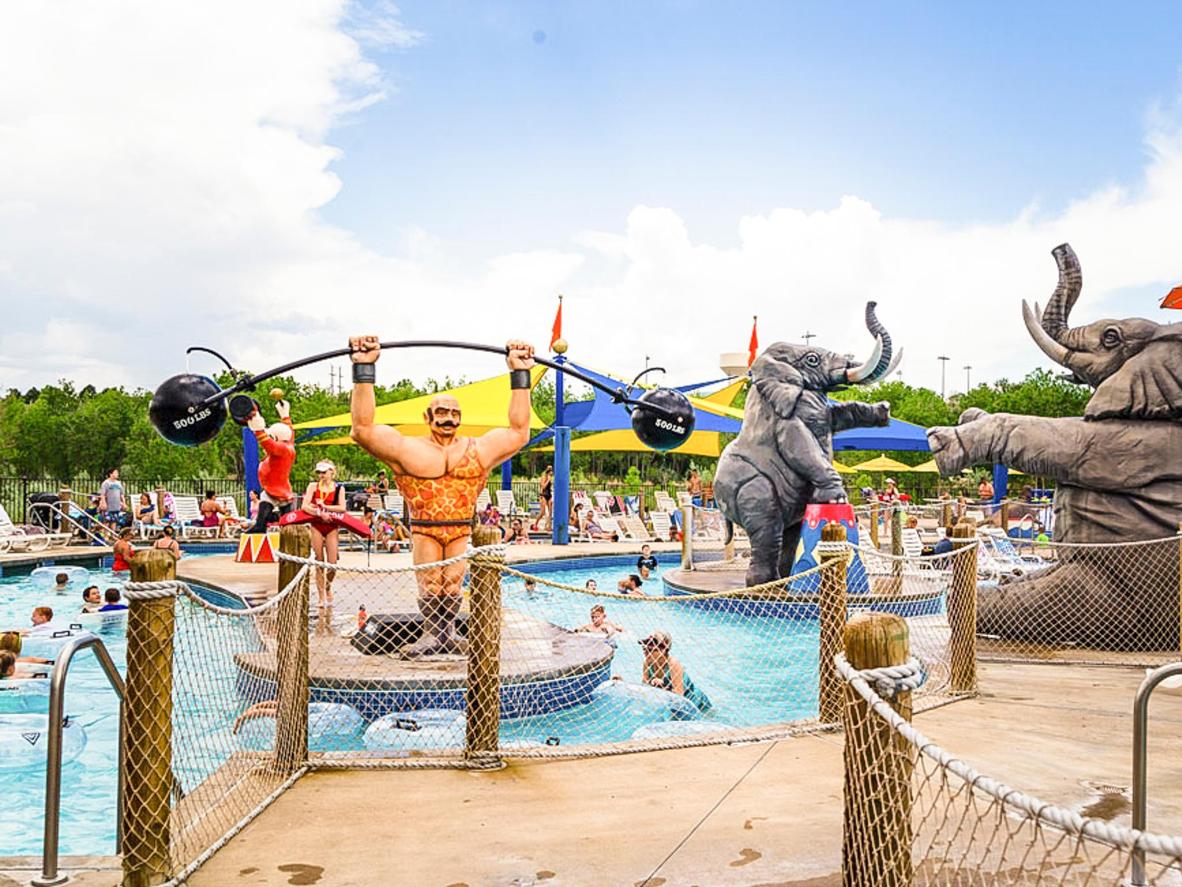 A world of waterpark fun is only a few miles from the mile-high metropolis.
Water World is one of the largest waterparks in the United States, covering 67 acres. Enjoy 49 rides and attractions, including the Screamin' Mimi, an adrenaline-pumping watercoaster, and Storm, a pitch-black slide with a light show and music. Then ride the park's most famous slide, the "Voyage to the Center of the Earth," which spins, slides, and dives through prehistoric eras in a raft. Stay at the

Grand Hyatt Denver

, only 10 miles away, to get a taste of this distinct city during your waterpark trip. It's clean, family-friendly, and ideally located near the Denver Zoo, botanical gardens, Coors Field, and the Museum of Nature and Science, which features an incredible 360-degree perspective of the city.